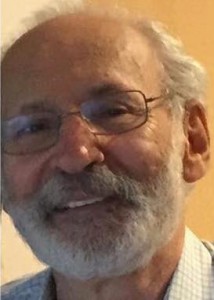 Peter Ranis is Professor Emeritus in the Ph.D. Program in Political Science at the Graduate Center of the City University of New York. He has been a member of the graduate faculty since 1988, a York College Professor since 1968 and an Adjunct Professor at the New York University Graduate School of Arts and Sciences and the Center for Latin American and Caribbean Studies between 1983-1988. Previously he taught at the University of New Mexico and SUNY, Stony Brook. He received his BA from Brandeis University, did graduate work at the University of Washington and UNAM in Mexico and received his Ph.D. from New York University. He was a Research Assistant at the Brookings Institution under Dankwart A. Rustow. He has been a recipient of three Fulbright awards, a Fulbright Professorship at the National University of Cuyo in Mendoza, Argentina, an OAS Fellowship to Mexico, a Social Science Research Council grant, and an International Educational Exchange grant to Berlin.
Professor Ranis's research interests include the political economy and labor studies in Argentina, Cuba, Latin America and the United States. He has over 80 publications in various areas of Western Hemisphere social science. He has published five books, Cooperatives Confront Capitalism: Challenging the Neoliberal Economy (London: Zed Books, 2016), Clases, Democracia y Trabajo en la Argentina Contemporánea: Los Valores de los Trabajadores del Gran Buenos Aires (Buenos Aires, Corregidor, 1997); Class, Democracy and Labor in Contemporary Argentina (Transaction Publishers, 1995); and Argentine Workers: Peronism and Contemporary Class Consciousness (University of Pittsburgh Press, 1992) and Five Latin American Nations: A Contemporary Political Study ( New York: Macmillan, 1971). His articles have appeared in Monthly Review, the Journal of Politics, Latin American Research Review, Studies in Comparative International Development, Desarrollo Económico, Latin American Politics and Society, Labor Studies in Working Class History of the Americas, Socialism and Democracy, Canadian Journal of Development Studies, Current History, The Journal of Labor and Society, Situations: Project of the Radical Imagination, Journal of Caribbean Studies, Society, Civilisations, Polity, New Political Science and America-at-Work.
Currently Professor Ranis is examining the role of alternative labor movements in civil society. He is studying the recuperated enterprise and factory movements and producer cooperatives in Argentina and Cuba. Within the United States, he is exploring the potential uses of eminent domain and cooperatives as a labor strategy in defense against working class unemployment and poverty. Between 2004 and 2018, he has presented papers on these topics at the Congresses of the Latin American Studies Association, Columbia University's Seminar on Latin American Studies and Seminar on Globalization, Labor and Popular Struggles, and the Bildner Center for Western Hemisphere Studies at the CUNY Graduate Center. He has also given papers at SUNY-Stony Brook's "How Class Works", The Left Forum at Cooper Union, Pace University and John Jay College, CUNY, at the CUNY Worker Education Center, and at the Primer and Tercer Encuentro Internacional de la Economía de los Trabajadores: Autogestión y Distribución de la Riqueza in Buenos Aires, Argentina, July 2007, and Mexico City, June 2011. He has presented papers at the Labor and Working Class History Association's National Conference (LAWCHA), June 2013 and at the Seminars on "Socialist Renovation and Capitalist Crisis" at University of Havana, Havana, Cuba, June 2012 and June 2013, at the Primer Encuentro de la Región América del Norte, América Central y el Caribe "La Economía de los Trabajadores" held in Mexico City, November 7-8, 2014, at the Global Studies Association's Conference on "Globalization: The Urban Crisis and Economic Democracy" held in Toledo, Ohio, June 12-14, 2015 and at a Research Workshop on Empresas Recuperadas at the Instituto de Investigaciones Gino Germani, held in Buenos Aires, Argentina, October 27-30, 2015.
In 2016, Ranis presented papers entitled "Worker Cooperatives and the Role of the State in the U.S. Social Economy" at the International Labour Process Conference, Berlin, Germany, April 4-6, 2016,"The Peronist Left Alternative in Argentina under the Kirchner Governments" at the Left Forum, John Jay College, CUNY, May 20-22, 2016 and "Promoting Worker Cooperatives in the US: Eminent Domain as Public Policy" at the 2nd Meetings of the North American, Central American and Caribbean Region of the International Conferences on the Workers' Economy, Mexico City, November 3-5, 2016. In 2017, Ranis gave the keynote address "The Alienated Working Class and the Trump Phenomenon" at the Canadian Association for Studies in Cooperation, Toronto, Canada, May 31, 2017. He also presented at two panels at the Left Forum at John Jay College, CUNY, June 2-4, 2017: "Scaling Up: the Transition from Worker Cooperatives to Socialism" and "The Trump Regime: Same Old Neoliberalism or Something New?" Ranis spent two week in Cuba, between June 18 and July 1, 2017 at a conference sponsored by the Instituto de Filosofia, the University of Havana and Center for Global Justice on the current state of Cuban cooperatives with attention to other cooperative experiments in Argentina, Mondragon and the United States. Ranis gave panel presentations on "Cooperatives in the United States: Current Conditions", "U.S. Right Wing Populism Under Trump: An Opening to Left Populism via Cooperatives?" and presented his book Cooperatives Confront Capitalism: Challenging the Neo-Liberal Economy. In August 30-September 2, 2017, Ranis presented a paper on "Worker Cooperatives and Public Policy: The Cases of Capitalist United States and Socialist Cuba" at the 6th International Gathering of the Workers' Economy in Buenos Aires and Pigue, Argentina. In June 1-3, 2018, Ranis chaired a panel at the Left Forum at John Jay College, CUNY entitled "The Workers' Economy as Global Strategy."
Ranis's latest publications include the book: Cooperatives Confront Capitalism: Challenging the Neo-Liberal Economy, Zed Books, London, 2016. He also has published "Eminent Domain: Building Toward Worker Cooperatives in the United States" in special issue of Perspectives on Global Development and Technology entitled The Urban Crisis and Economic Democracy, Vol.15, 2016, pp.28-39; "Promoting Cooperatives by the Use of Eminent Domain: Argentina and the United States" in Socialism and Democracy, Volume 28, No. 1, March 2014, pp. 51-69; "Worker Cooperatives: Creating Participatory Socialism in Capitalism and State Socialism" in Democracy at Work. info, On-Line, October 1, 2012, 5pp; reprinted in Portside, October 9, 2012; "Occupy Wall Street: An Opening to Worker-Occupation of Factories and Enterprises in the U.S," Monthly Review On-Line, November 2011, 23pp; reprinted as chapter in Dialogue & Initiative 2012: Special Issue on Occupy! (NY: Changemaker Publications, 2012), pp. 57-74; "Worker-Run U.S. Factories and Enterprises: The Example of Argentine Cooperatives" in Emily Kawano, et al., Solidarity Economy: Building Alternatives for People and Planet (Amherst, Ma., Center for Popular Economics, 2010), pp. 115-123; "Argentine Worker Cooperatives in Civil Society: A Challenge to Capital-Labor Relations," Working USA: The Journal of Labor and Society, Volume 13, March 2010, pp. 77-105; "A Real Stella Solution," The Indypendent, August 14, 2009; reprinted in Portside, August 17, 2009 and Talking Union, August 20, 2009 under the title of "Stella D'oro: Use of Eminent Domain and Workers Coops to Save Jobs"; "Movement of Worker Recuperated Factories and Enterprises in Argentina," in International Encyclopedia of Revolution and Protest: 1500 to the Present, (Wiley-Blackwell, 2009); "Eminent Domain: Unused Tool for American Labor?" in Working USA: the Journal of Labor and Society, Vol. 10, no. 2 (June 2007); "Revolt against Neo-Liberalism: Argentina's Factory Takeovers" in Labor Studies in Working-Class History of the Americas, Vol. 3, no. 1 (Spring 2006); "Learning from the Argentine Worker: To Occupy, to Resist, to Produce" in Situations: Project of the Radical Imagination, Vol. 1, no. 2 (Winter 2006); and "Argentina's Worker-Occupied Factories and Enterprises" in Socialism and Democracy, Vol. 19, no. 3 (November 2005). See Recent Publications to access these articles.